S.O.T.A. Revolution
|
home








Links

Here, I will put my extensive book of links, most to sytes I surfed over and wanted to be affiliated with.
Cidic's Page~
One of the original members of the SOTA, his syte is a good source of various things.
Souris's Page~
An Awesome syte for Anime/Manga, definitely worth checking out.

A great syte for websyte owners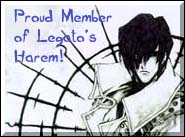 A great non standard circle for websyte owners.